Flussbad Oberer Letten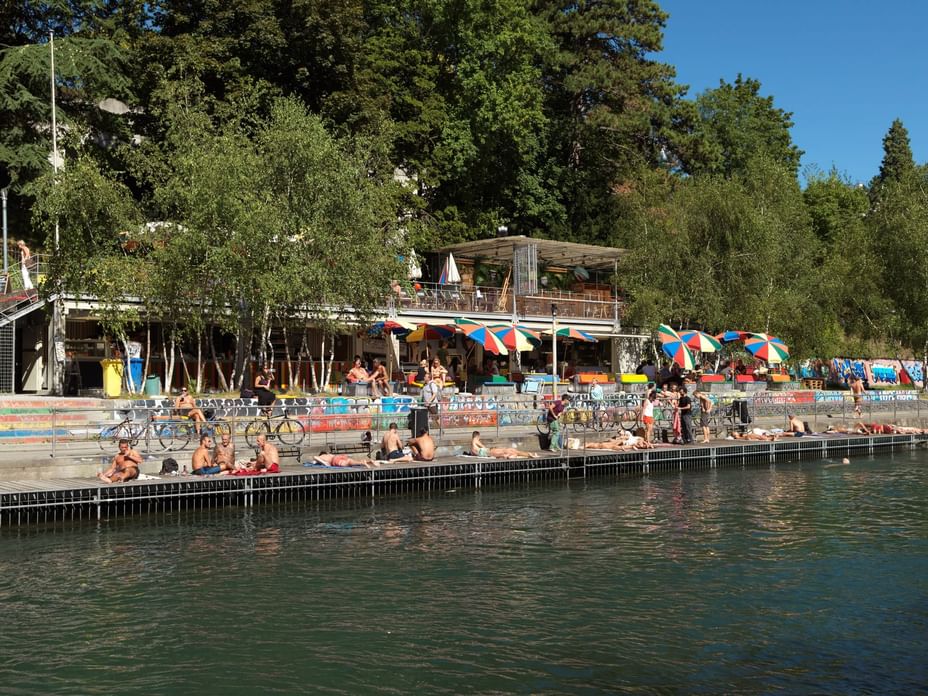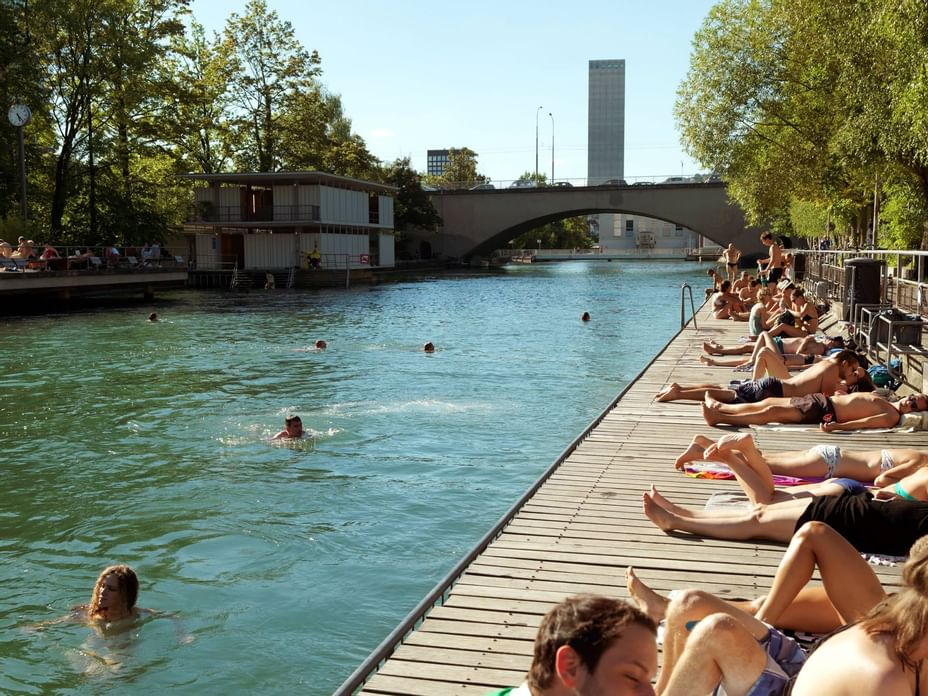 The Flussbad Oberer Letten is a popular meeting place and offers a 400-meter-long swimming channel and a two-meter-high diving tower. On the opposite side of the river are two beach volleyball courts and a boules facility.
Those who prefer to take it easy can sunbathe on one of the sunbathing terraces with a book from the book boxes of the Bühl Foundation. In the Restaurant & Bar Panama, you can fortify yourself in between or refresh yourself with a drink.
Way from the hotel to the river bath:
10 minutes by foot
Lettensteg 10 8037 Zürich
Monday09:00 - 20:00
Tuesday09:00 - 20:00
Wednesday09:00 - 20:00
Thursday09:00 - 20:00
Friday09:00 - 20:00
Saturday09:00 - 20:00
Sunday09:00 - 20:00